Kichler Lighting
Since 1938, Kichler Lighting has offered so much more than just distinctively beautiful home products. We've also backed each style with award-winning craftsmanship, unparalleled quality and superior service.
Kichler Lighting offers a distinctive array of solutions that reflect your individual personality, tastes and plans. We believe that the products you choose for your home should exceed functionality and transform your spaces into stunning, inspiring settings.
Kichler Lighting brings you an unparalleled variety of exciting style families, unique finishes, fresh colors and unequaled quality. Simply select a style and then choose among the many fixtures – from chandeliers and Chandelettes® to wall sconces and ceiling mounts along with matching ceiling fans – all provided within the very same distinctive family collection.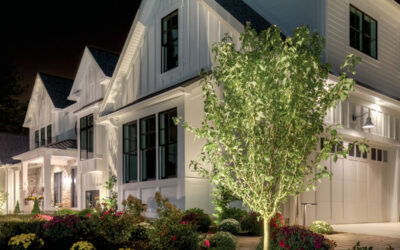 Do your clients wish their property glowed with a captivating radiance as the sunset? The difference hinges on professional landscape lighting design. Here, we'll explore five reasons why it's indispensable to your outdoor space and how professionals like the...
read more
[powr-facebook-feed id=98bdf81a_1476994904028]