ABRA Lighting
Our avant-garde lighting fixtures are all about style and quality, without exception, focused on modern, contemporary, state of the art designs. We are twice as bright, but at the same time, our color rendering is exceptional. Abra offers our customers a full range of designer lighting fixtures as well as a full custom workshop based In the Orient.
ABRA . . . . the magic of lighting.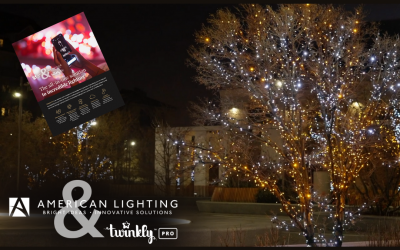 Twinkly Pro RGB Christmas Lighting is the newest & most innovative of all the products available to you. As a result, your clients can create scenes they once only dreamed of. Twinkly Pro by American Lighting provides best-in-class hardware melded with proprietary...
read more