This is the time of year that our team likes to express our thanks to our friends, clients, and family We are on the tail end of what has been a crazy year. We are sure that like most of you we keep looking for ways to make the current situation better, more normal in as many ways as we can. 
One of the 2020 holiday trends we are onboard with is using exterior decor to express yourself.  While in many places it will be difficult to gather with friends and family and this may cause you to feel some frustration when wanting to share holiday joy and cheer, we have a suggestion.  
Decorate your outdoor spaces with wreckless holiday abandonment. The ideas the EZS team came up with are very festive and can be an affordable way to lift the spirits and keep them bright.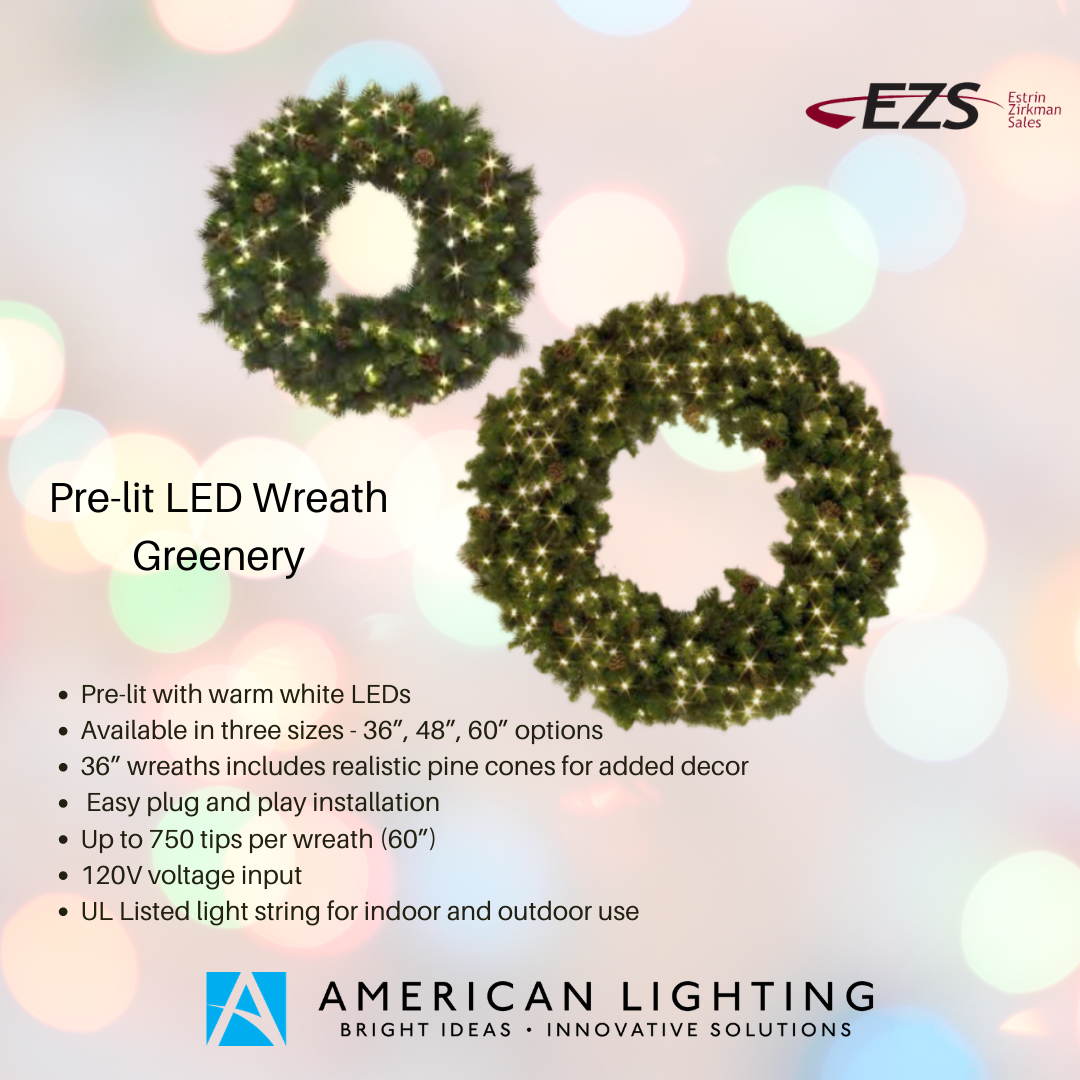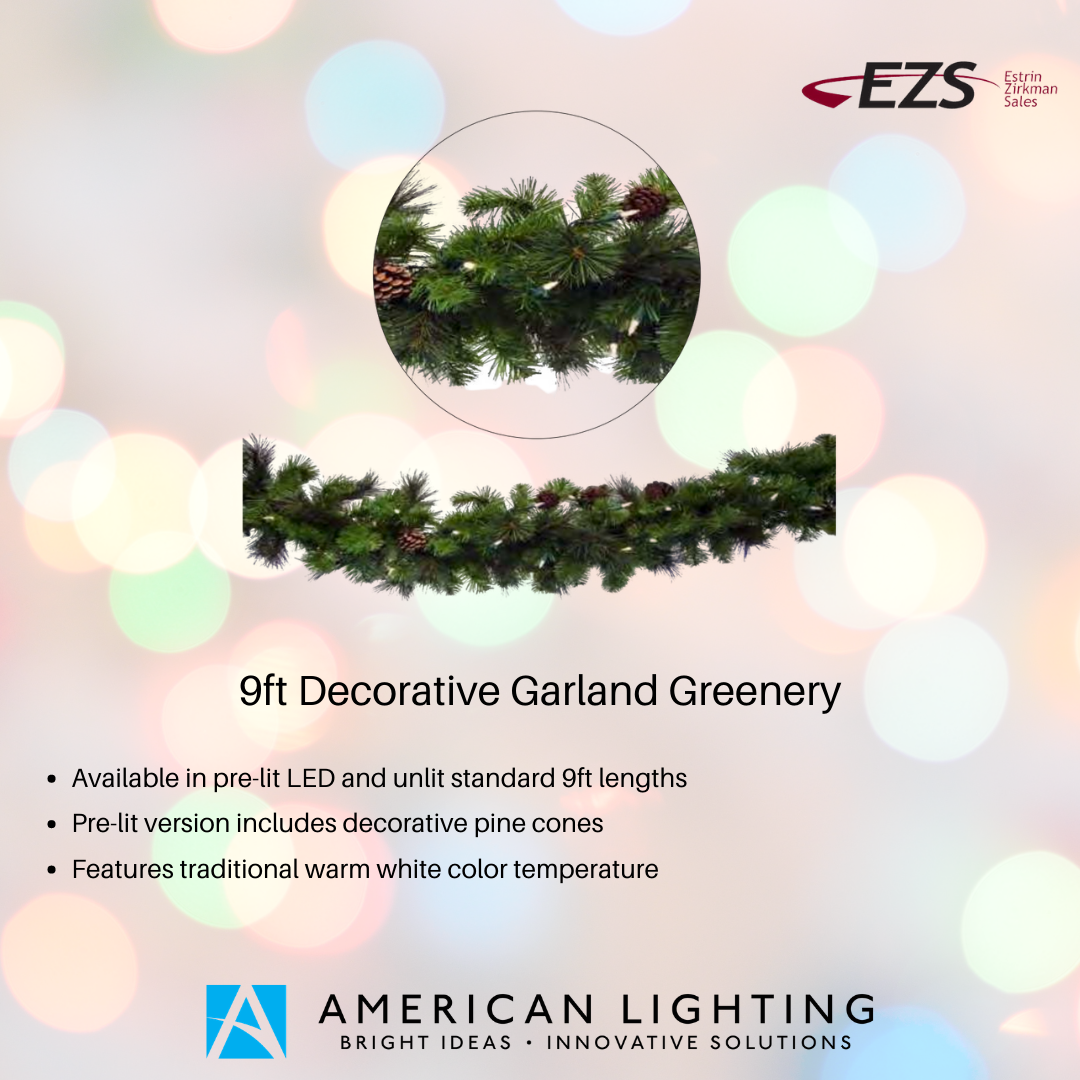 Kimberly says the way to get the ideal holiday postcard display is when you use traditional holiday lit garland strings. While scenes from Christmas Vacation when Chevy Chase is careening down a snowy roof entangled in a wiring mess, this is not the case today with traditional styled LED lights.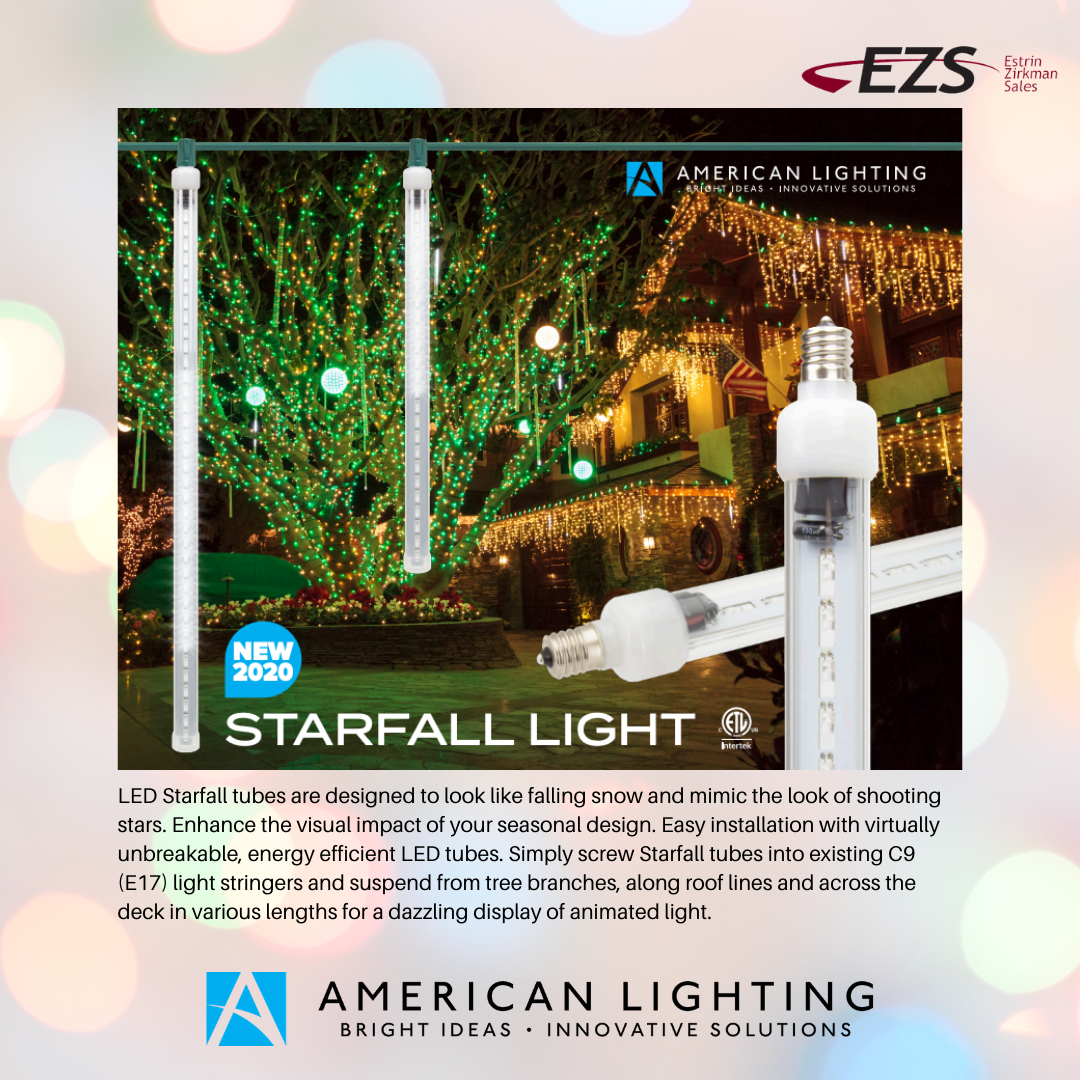 It is easy as can be to wrap these brilliant gems around newel posts and stair rails, then attach them across the fascia boards of the front of the home. Put sparkly lights on trees and bushes, place them just about anywhere, this year we can all use an extra dose of holiday happiness.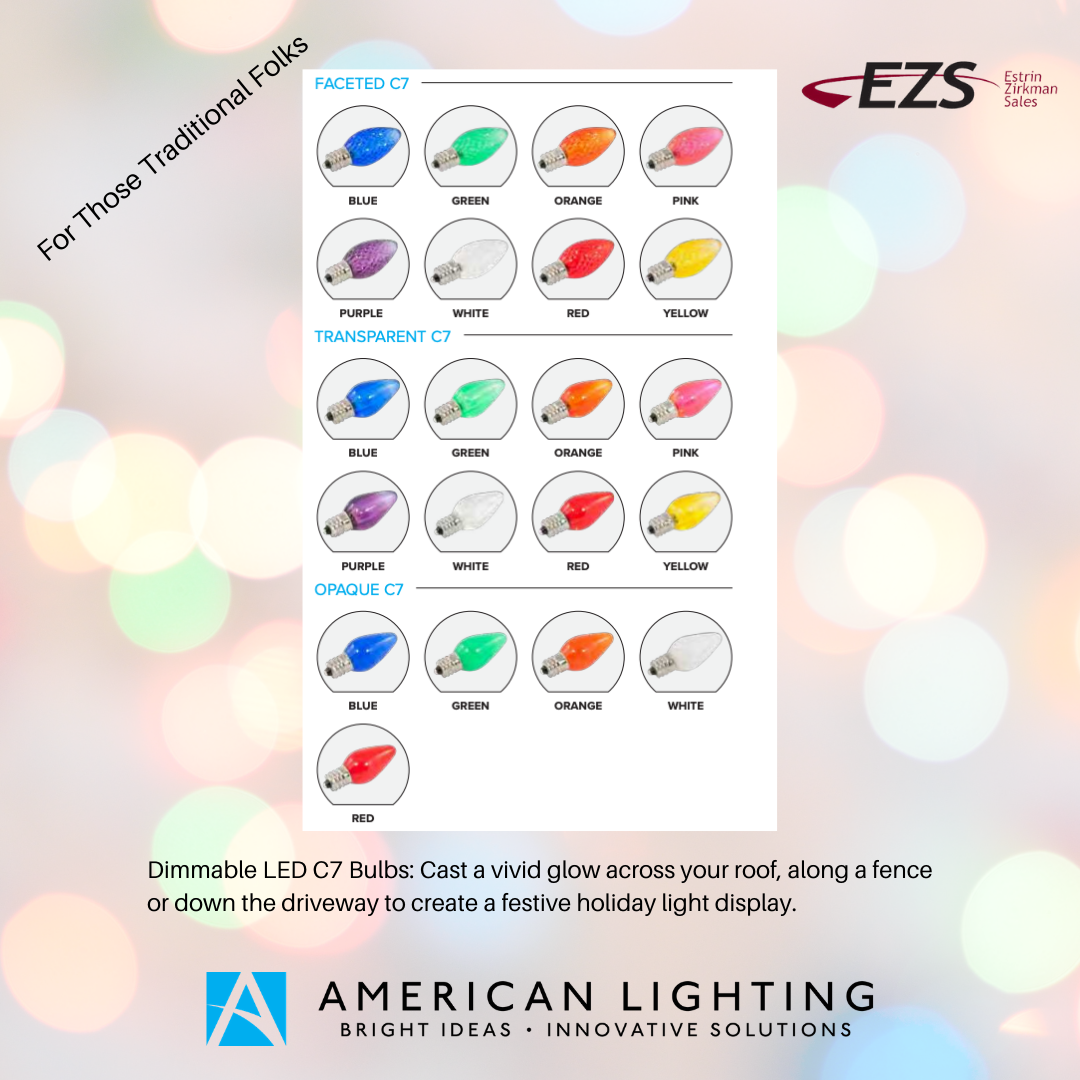 Joe has his own ideas when it comes to rocking the holiday season and he loves traditional lights. You know the kind, one goes out they all go out! Well, this age-old problem is basically remedied by using good old C7 shaped LED lamps. With a wide choice of colors, you can have the old school faceted lamps to solid colors and hip clear colors too!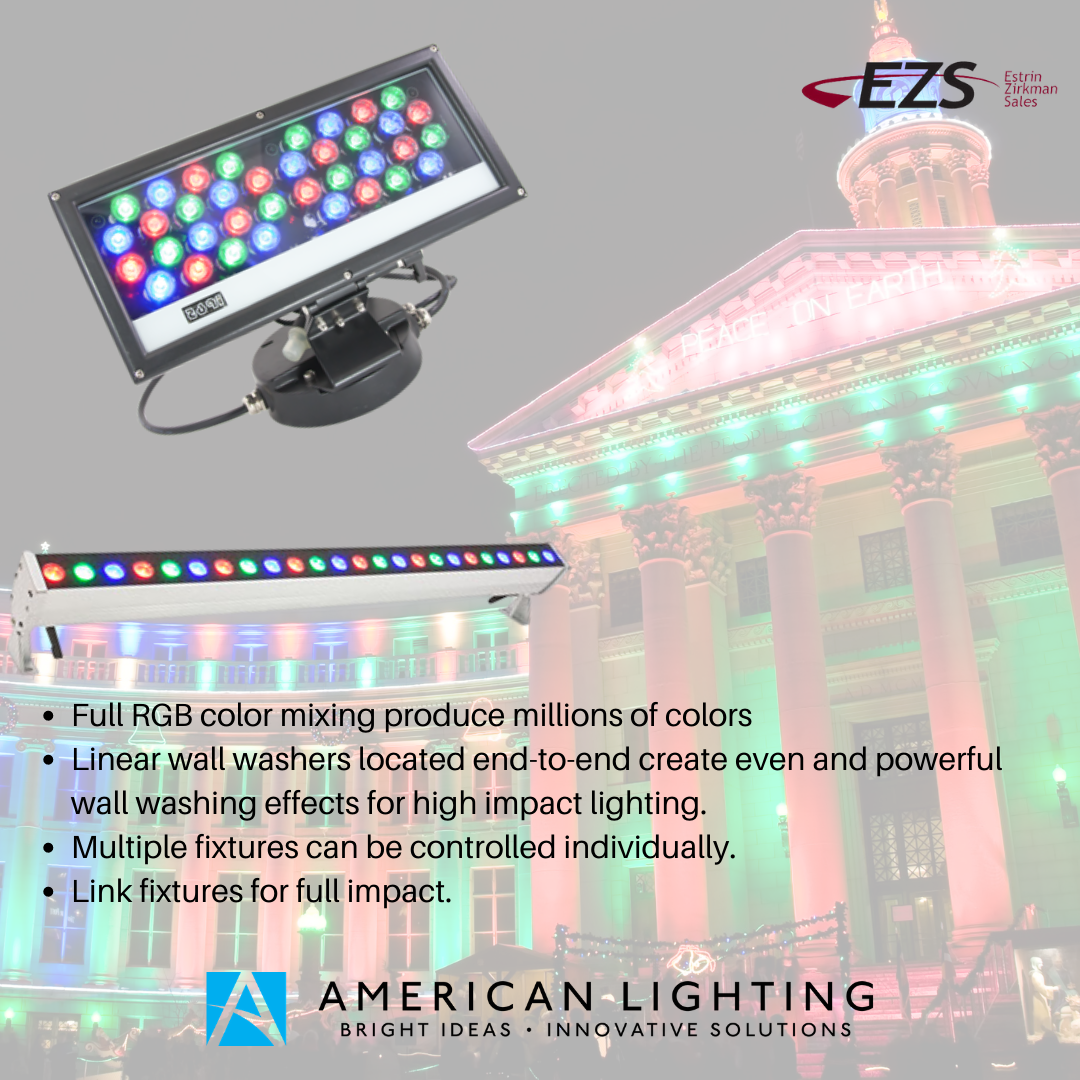 Ulysses takes holiday lighting and the Christmas season to a whole new level! Whether you're walking down the main street in Hoboken or admiring the twinkling artistry of Rockefeller Center he finds color wall washers and projectors to be a great tool when painting buildings and raising festive feelings.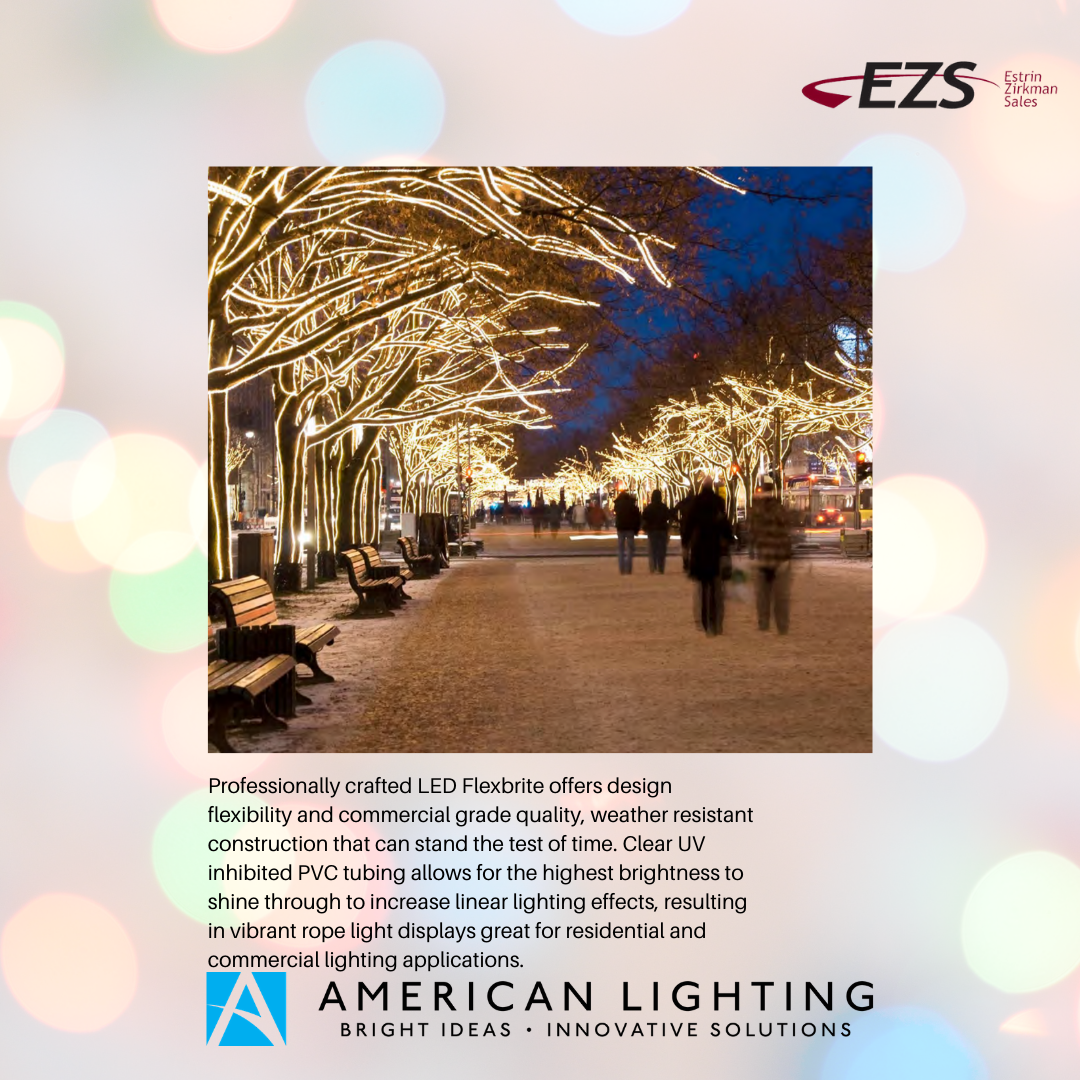 Of course, there are those out there, the real purists that love the look of all white. While lights are magical when they reflect off of a snowy landscape. Now to be honest we hate the "blue light" that is often promoted as being white and that's why we are talking about it. The white LED strings can be so elegant but when the wrong color "white" is used it turns a fabulous holiday scene into a glaring error. This is the reason to select your outdoor and indoor lighting from someone that knows what looks good before it is installed. You can pick standard sizes or miniatures, icicles, or netting.