In the densely populated areas of New York, New Jersey, and Pennsylvania, multi-unit properties continue to be a popular housing option. This statistic is impressive that almost one in six households in the United States live in an apartment or condo. This includes adult communities and timeshare condominiums. 
With the increasing costs of everything, it's no wonder why building owners and their residents seek lower energy costs. We have the top five for you here.
The American Council for an Energy-Efficient Economy (ACEEE) reported that if every multifamily property made energy-efficient upgrades, utility costs would decrease significantly across the U.S.
Of course, there are improvements that can be made that benefit the property owners and their tenants.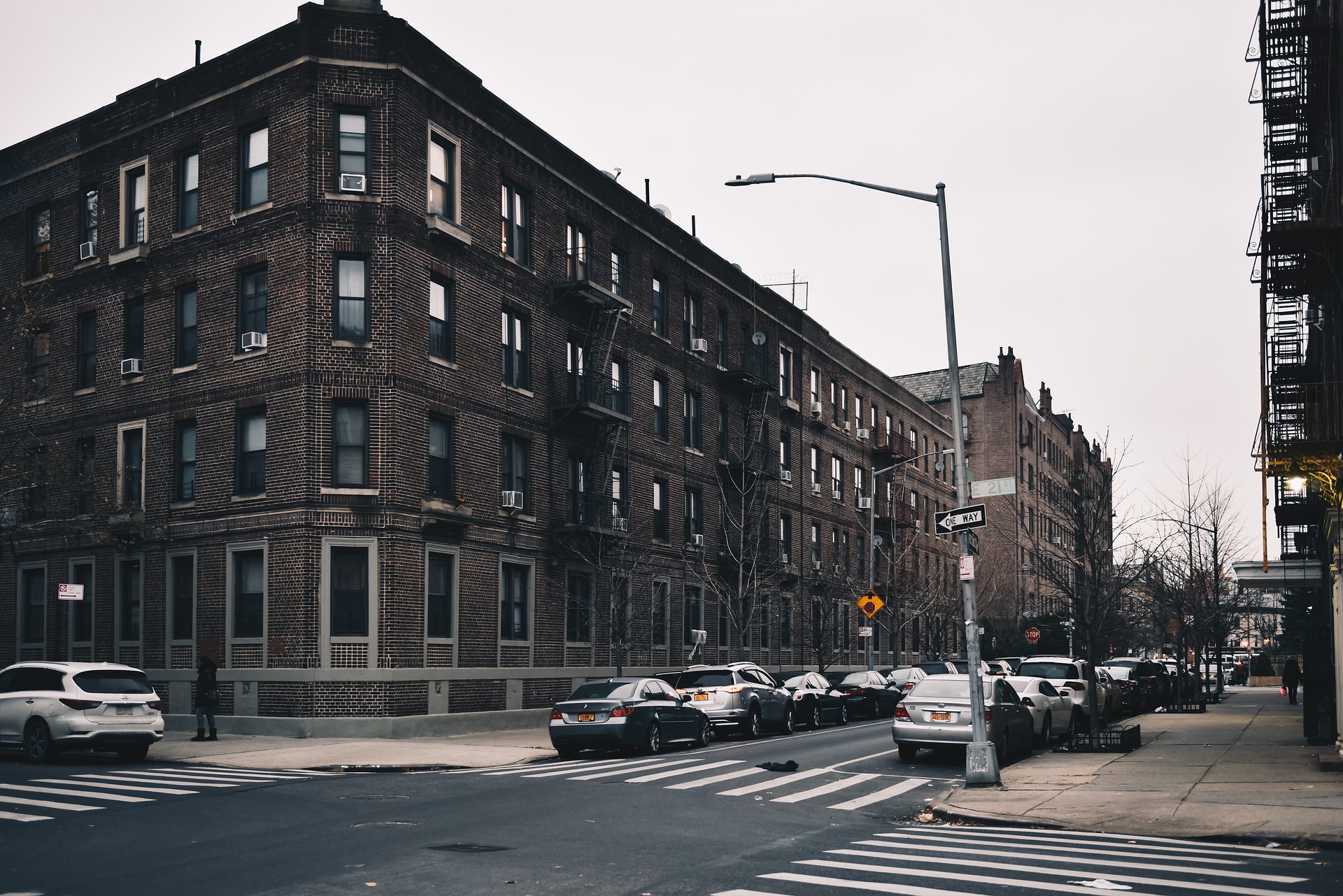 Upgrade Decorative Lighting:
Without a doubt, the first significant impact is lighting because there are tremendous benefits to installing energy-efficient LED lighting. This is one of the more effective ways to save energy that provides the fastest return on investment.
The first area of concern in multi-family housing is common areas. There are many reasons for selecting the common areas first, and it is the immediate reduction of energy use while keeping residents safe.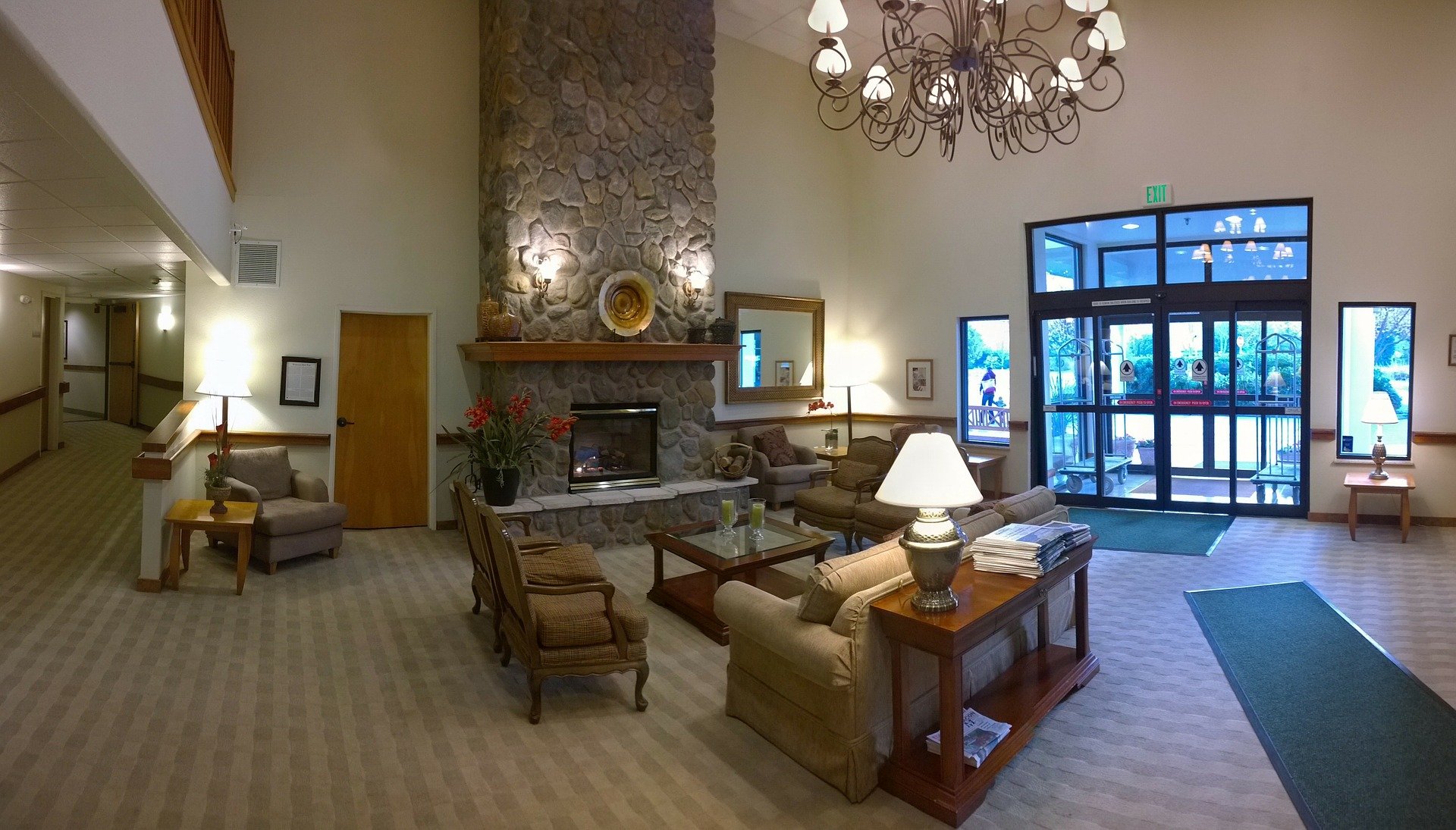 The reason is that common area lighting must be on most of the time, so they have the highest cost to operate. Common areas are also a top safety priority; the sites are parking garages, stairwells, hallways, and parking lots. These are the places where you want the residents to feel secure. 
The other common area that eats up energy is the lighting at the building's public entry point—your lobby. You may replace the existing bulbs with today's LED that is more efficient and provide better quality illumination, and if you replaced the LED lamps four or more years ago, 2016 or before, it is time to change them out.
LED lights will decrease in their light or lumen output over time and unlike old-style incandescent lamps, LED bulbs rarely burn out; they just fade away, and it is hardly noticeable. This is why LED lamps are held to a standard called L70. This is the point in an LED's life that the original lumen output is reduced by 70%. More details on lumen depreciation can be found in this government report.
LED outdoor lighting is an asset to residents and increases the value of a property with increased safety. Whether it is a decorative light fixture complimenting the building's style or a wall pack or shoebox that provides security, LED lights allow 24/7 usage and dawn to dusk safety.   
Occupancy Sensors Do The Work. 
Using occupancy sensors or vacancy sensors in low traffic spaces such as restrooms, maintenance hallways, laundry rooms, and offices can save between 15 and 30 percent on lighting costs. 
An occupancy sensor is an advanced motion sensor or vacancy sensor that energizes the light when it detects a person in the space and terminates the energy when no motion is detected. The occupancy sensor can be a standalone wall mounted switch or it can be on-board the light fixture.
Tackle the most accessible energy-saving retrofit options first.
Identify the spaces or light fixtures that switching to LED will be easy to accomplish. It is simple to see what can be done without rewiring or using outside labor. The most impactful way to see immediate results is to perform a group or section re-lamping, replacing all lamps in the space. This will only provide a slight impact on energy usage until all the lighting updates have been made.
Why should you replace your old fluorescent lighting in your commercial, residential, or hospitality space? If you still have fluorescent lighting, it is time to swap them out for LED replacement "T" lamps or "U" lamps and it is your choice to use or bypass the ballast.  The efficacy and the quality of light are the two most important reasons to switch, and of course, there are the energy cost savings that LED lighting provides. 
While the most common size for fluorescent tubes is the "T8" SATCO has all the standard sizes available for retrofitting, including "T5".
One lamp that the Estrin ZIrkman team feels is a real game-changer, and it is the HID replacement LED lamp that is adjustable in direction, and it is the HI-PRO 360 S9768. (add image) The product details on this cool LED lamp are here. This results from engineering & design listening to our clients and creating a lamp for real-life applications. This one lamp can replace HID lamps in High-Bay & Low-Bay fixtures or use it in an exterior shoebox for controlled directional light applications for walkways and parking lots.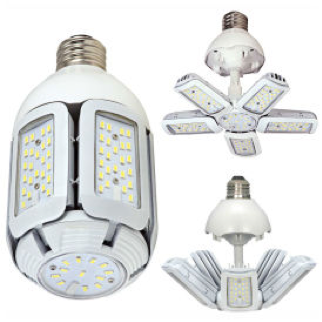 Outdoor Lighting
There are two distinct roles that outdoor lighting plays: the first is functional. A well lit public space provides the residents with comfort and security while adding to the second impact of outdoor lighting the aesthetic.  When lighting is done professionally, it can be both comfortable and provide safety.
When an area is well lit, it provides safety; with a nod to the landscape and architectural details, you add dramatization.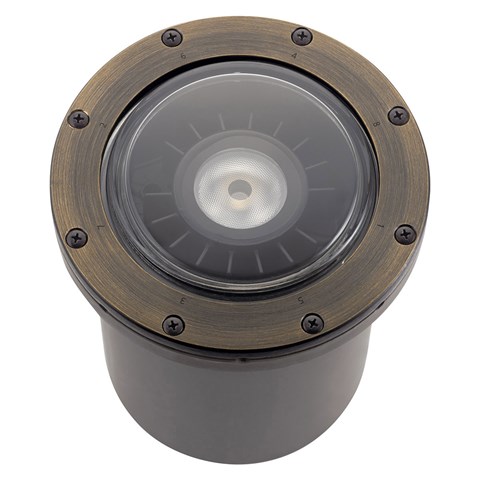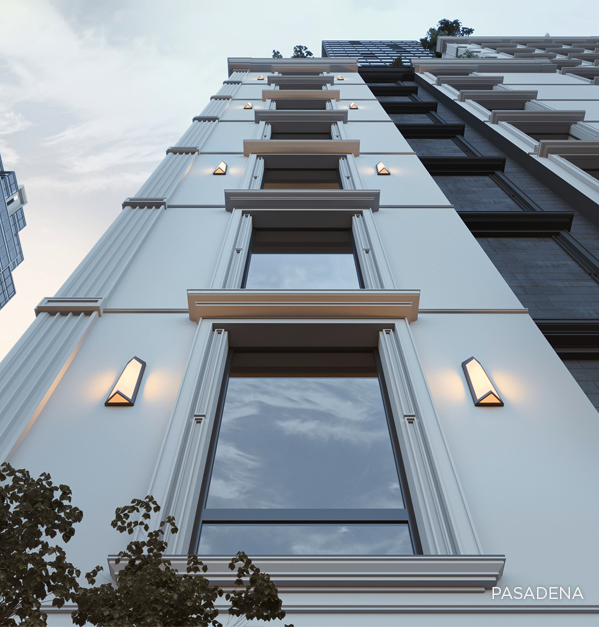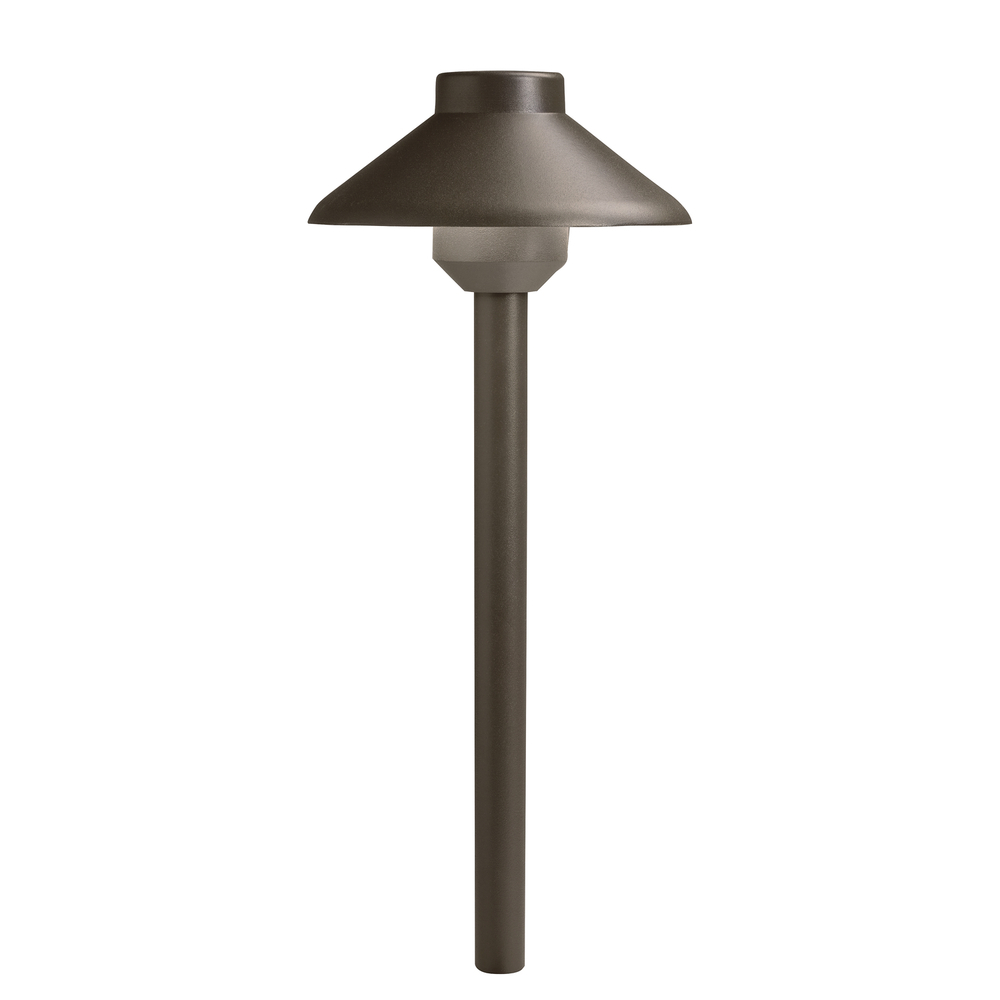 Supplementing the overall design with pathway lights and well lights will provide the aesthetics desired. When laying out the lighting for multifamily units, the Estrin Zirkman team will consider the color and the lumen output of the outdoor lighting selected. "Just because the space is brighter does not mean it is lit better." Said Estrin
Common Areas:
One of the most impactful and energy-saving additions to a multi-unit building and even inside the units themselves are ceiling fans. Whether the fans are circulating cool or warm air in the common areas or the residents use them to keep air flowing in their units, the energy savings realized is pretty amazing.
Common areas are notorious for having "energy vampires" lurking about. It can be as simple as the exit signs that direct people to safety in an emergency in multi-unit and commercial properties. When doing an energy audit to determine what should be replaced, don't forget the exit sign!
LED Recessed Edge-lit Exit and Emergency Light Combo
RXEL35 Series
Which are the Best Options for Multi-Unit Housing?
As with any good business decision, selecting the correct retrofit option results from cost and benefit. The Estrin Zirkman Team are big fans of LED retrofits and upgrades; we have the background and years of experience providing this service as we did with this company; you can see the result here. 
Estrin Zirkman has decades of experience, and we do understand that every client's project and budget is different. That is why we can guide you through all the various options available for your specific application. No matter if your goal is obtaining efficiency and optimal performance. 
When good lighting and energy cost savings is the bottom line goal, Estrin Zirkman can provide the guidance needed for a cost-effective retrofit solution. If you're like most of our clients, you want assistance in both of these areas. 
Please contact us for any of your LED lighting needs for commercial, residential, and hospitality projects.