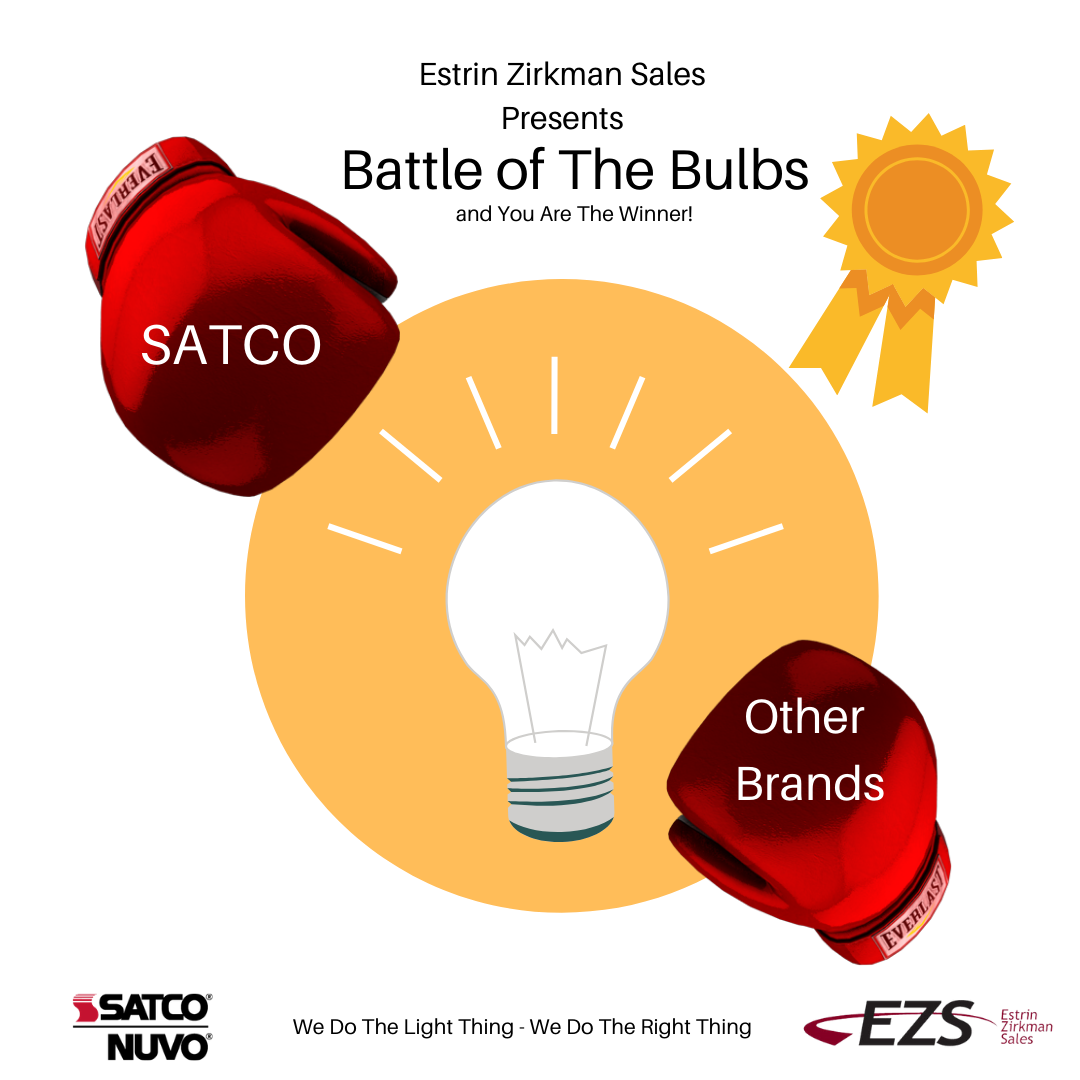 The team at Estrin Zirkman wants to make sure our clients in New York & New Jersey know why SATCO LED lighting has better design and quality than some of the big old brand names you know like GE and Phillips.
SATCO LED lamps are not sold through big-box retailers. Like every other high-tech electronic device, you can only purchase them through trained and knowledgeable distribution sources. 
Think about it; would you buy a cell phone in a grocery store? It is like the story often told about the customer that purchases a gas grill at a big box store like Home Depot or Lowes. You may save money upfront, but the savings come at a loss in quality materials.
The same principle applies to LED light bulbs. While the bulb will fit in the socket and turn on to provide light, you may ask, "What am I sacrificing when I get this light from a big box store?"
By cutting the selling price of a bulb by a couple of dollars, the well-known mass producers may leave out the latest safety and performance features. This creates a big difference in the LED light bulb's performance. People often ask:
"What are the differences between SATCO LED bulbs and lamps at the big box store?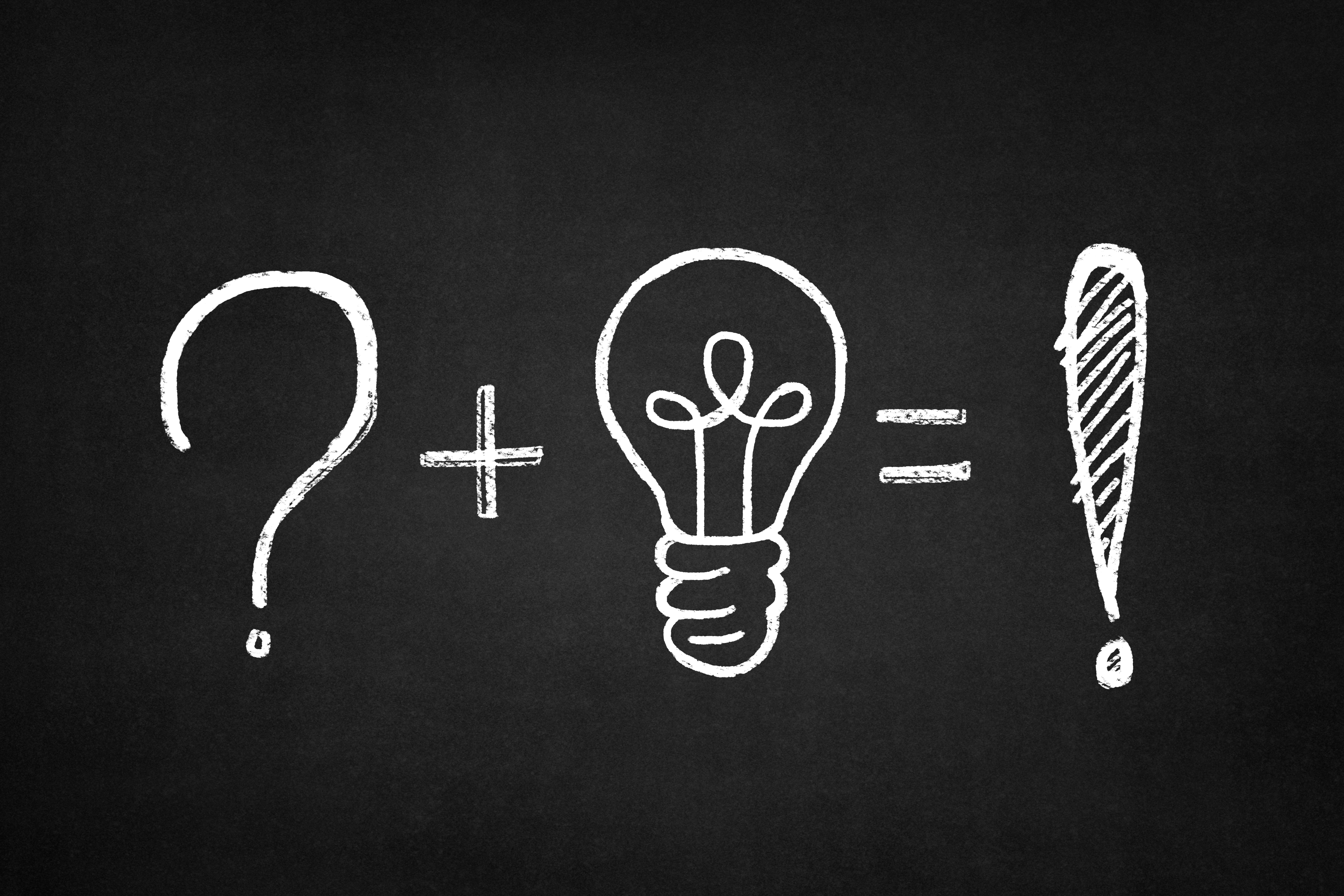 Do You know the quality of your LED lamps?:
We all would like our light bulbs to last forever. SATCO has done all they can to provide excellent lamp life and superior lighting quality.
Using state of the art facilities and testing SATCO LED light bulbs have tremendous longevity and provide high-quality illumination.
The quality of the LED diode influences the color or kelvin temperature of the light we see. Follow the link to learn more about Kelvin & color. The way that SATCO ensures the quality of their LED light bulbs through a tightly controlled system called the binning process. All LED lights will have variations in lumen output, color temperature, and the voltage they use to power the lamp.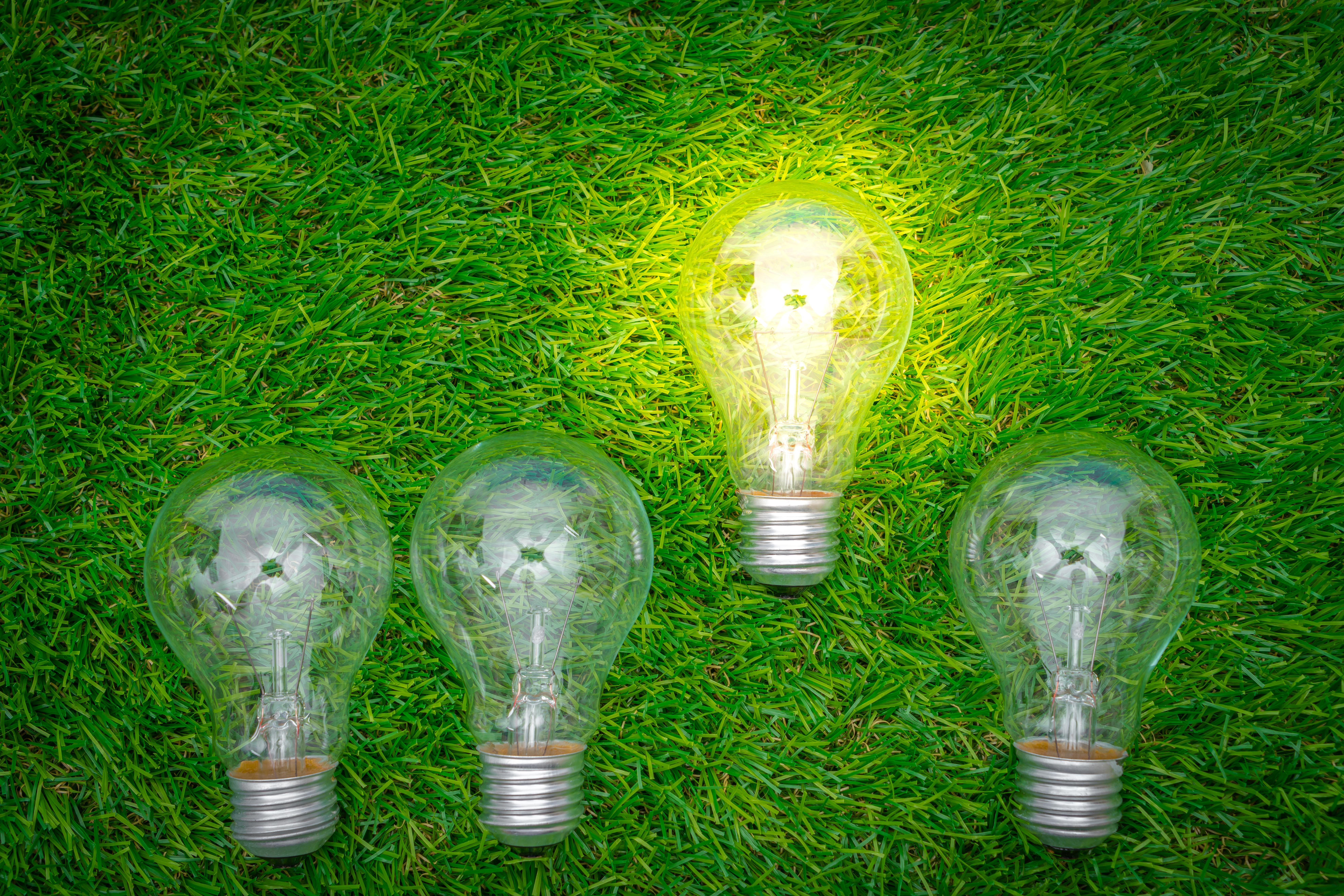 There are no two LED diodes used in lighting that are precisely the same, and this requires that each of these LED diodes must be inspected and then segregated based on specific parameters and tolerances. The tighter these requirements are, the more expensive the LED becomes. SATCO uses some of the strictest quality tolerances in the lighting industry. 
Bulk manufacturers that supply the big box stores and chains allow for looser tolerances in their binning process — allowing for a wide variety of varying diodes to be in one bin. This means cheaper and lower quality products at the big box stores.
What this means to the end-user is that they can have two or three lighting bulbs in one fixture, and they will all emit a different color that is noticeable. Have you ever seen a room and asked yourself, "Why are those lights different in color?" 

It may even appear that the room was lit with different colored bulbs on purpose. The identical bulk bulbs, bought the same day at a home center can be very different colors. The color of light a diode emits can range widely, from a warm appearance to a harsh one and all from the same light bulb.
The quality process that SATCO follows is applied to the complete line of their diversified lamping options. Whether you select a standard screw-in lamp, a bi-pin, or even LED replacement tubes used to convert existing fluorescent fixtures to LED. 
The use of LED retrofit tubes that replace old tech fluorescent bulbs is demonstrated in a food production facility retrofit that Estrin Zirkman assisted in the New York, New Jersey area. 
Estrin Zirkman is an expert in LED retrofitting in the New York & New Jersey areas! Have a project? Contact us we can help.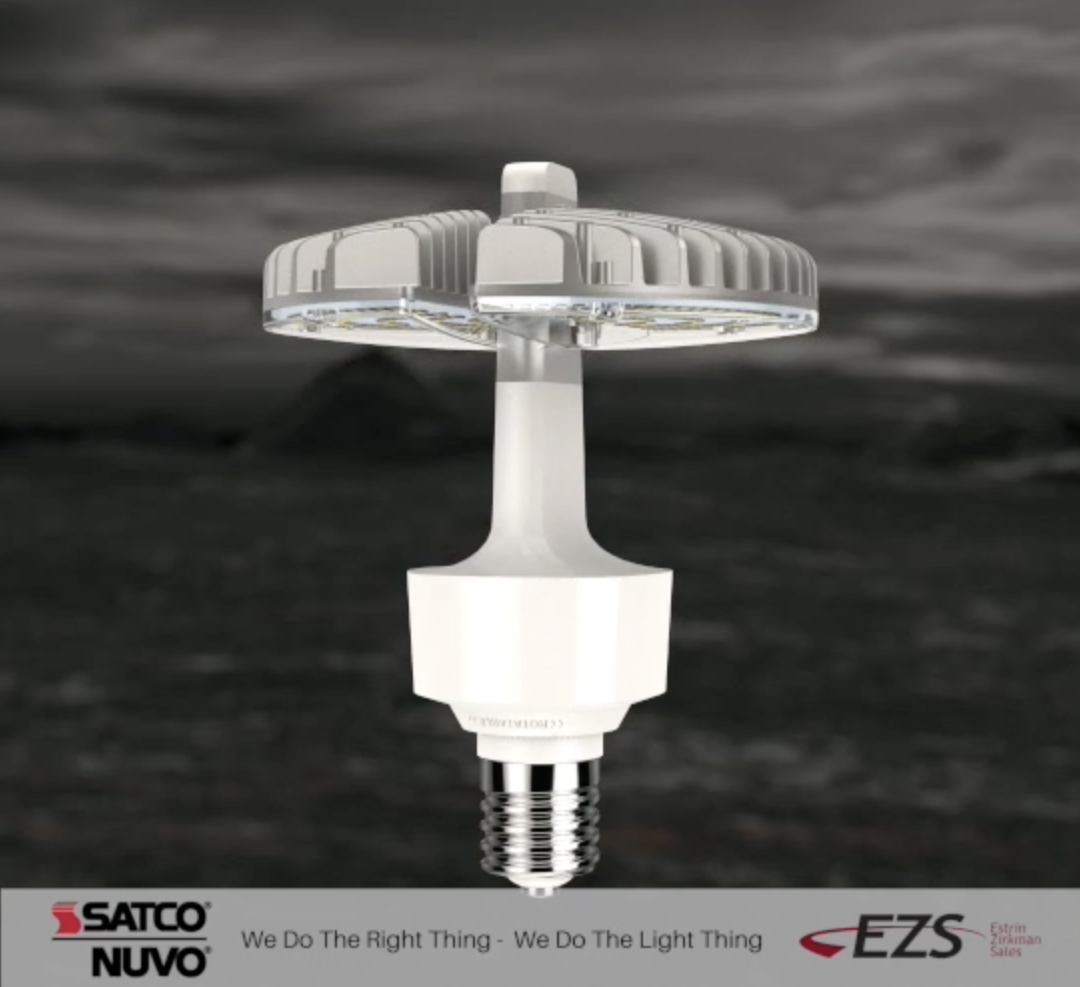 LED Quality & Innovation:
Keeping a close eye on the control of the manufacturing process applies to the broad selection of lamping options available. SATCO has built quality relationships over many decades of supplying the lighting industry. These alliances allow SATCO to have the speed to market with fantastic innovation.  
The Hi-Pro 360 lamp is proof of both their speed to market and revolutionary design. There is a link to a video below that describes the versatility of the HI-PRO 360 better than words could ever do. Please take a minute to watch. Give us a call to see a demonstration of this incredible lamp.
Watch this video and be amazed!
Site & Safety LED Lighting:
SATCO and Estrin Zirkman have solutions for both site and safety lighting. Studies have shown that the illumination in buildings under construction is well below the minimum OSHA standard for general construction.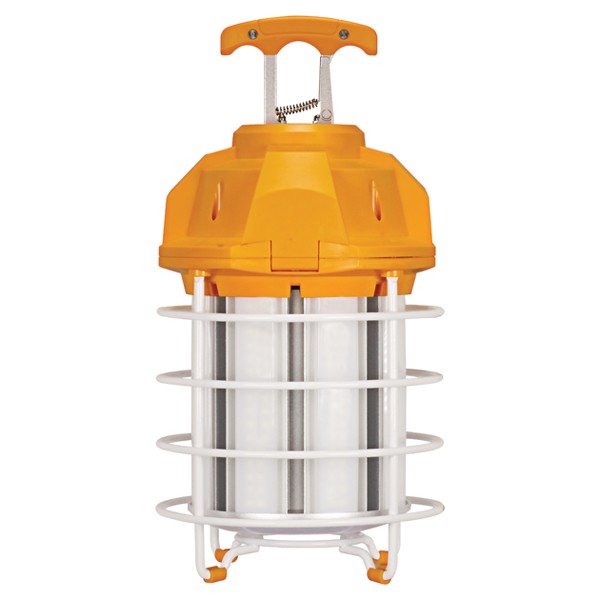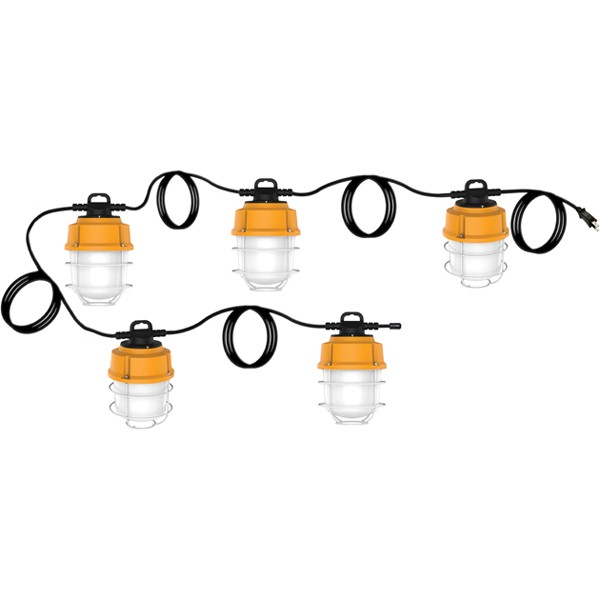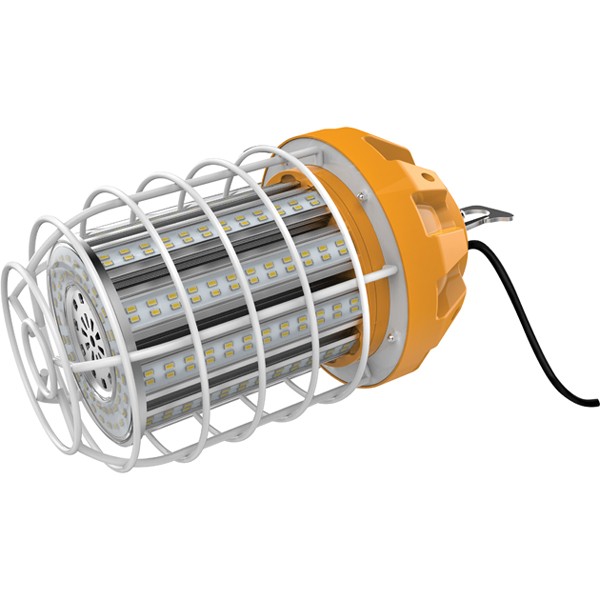 Construction sites are entirely dependent on temporary lighting to be able to see appropriately to perform quality workmanship. Dim workplaces are challenging for the work crews if they must work in dim conditions or darker nighttime hours. 
SATCO offers portable temporary lights that make working in dark construction sites a non-issue.
Edison LED Lamps Impact Design:
Quality and design extend beyond the high tech illumination solutions SATCO is known for and applies to many other light bulb categories that are offered.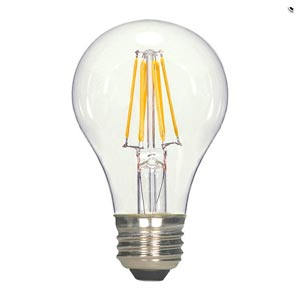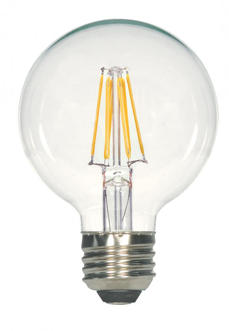 With the continuing end-user appeal of all things nostalgic, the Edison style light bulb transcends design genres. These vintage styler lamps were once only seen in antique and restored lighting fixtures; they are now a design staple seen in many applications.
You will see filament style lamps used in various motifs like mid-century-modern, industrial, and even contemporary spaces. The increased popularity of clear glass and open light fixture designs play into the beauty of the exposed filaments that these lamps have.
These lamps cast a comfortable glow that mimics the incandescent light bulbs we love to see as with all LED lamps vintage style Edison lamps last a long time as much as 15,000 hours.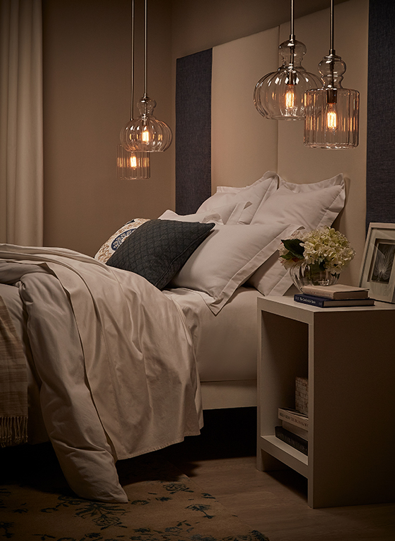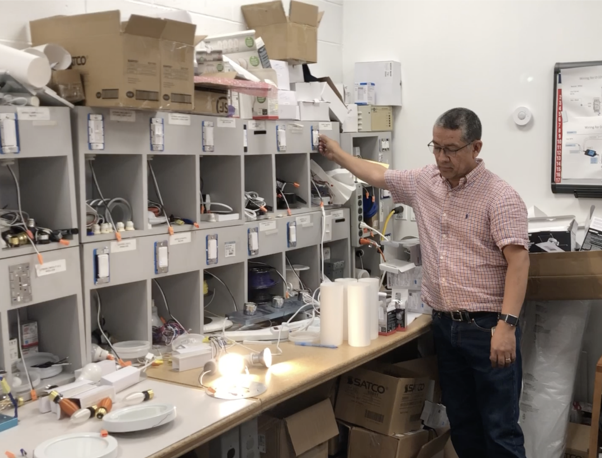 SATCO invests time to bench test their LED lamps to assure compatibility 
As the use of LED has increased, SATCO posts a list of approved dimmers for each light and fixture. This is the easiest way to determine if your LED lamp and dimmer adequately matched.
A common problem that happens when old dimmers are left in place is that LED lamps do not turn off completely. 
They continue to glow. There are new dimmers in the market place referred to as 0-10v. These dimmers consider the lower voltage use of LED lamps and help to reduce visible flicker.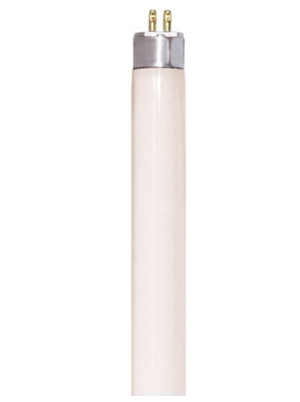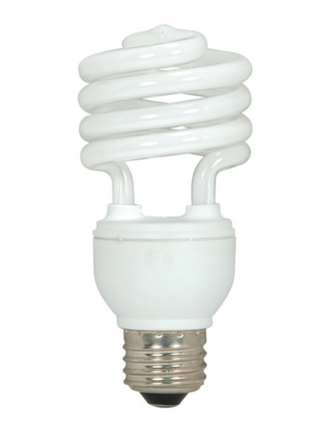 Legacy Products / CFL:
With all the talk about LED lighting, we should not forget about fluorescent and compact fluorescent lamps. While many people call these light bulbs "legacy" products, they still have applicable uses. This is why SATCO maintains an inventory of these items for those that have not transitioned to LED. Because of the cost difference between LED and fluorescent lamps, fluorescent is still a viable option for budget-conscious building managers.
SATCO has been supplying lighting since 1966 and is your single source solution for all your lighting needs. They are selling their brand of light bulbs through retail lighting showrooms and electrical distributors in the New York-New Jersey area. With over 2 million square feet of warehousing and over 15,000 products, SATCO puts stock into inventory. 
They demonstrate their commitment by having a vast stock of available inventory in the warehouse distribution system in New York, Miami, Dallas, San Francisco, Seattle, and San Juan, Puerto Rico.
At Estrin Zirkman we are happy to help you. Please contact us here!