SATCO | NUVO Lighting
Founded in 1966, Satco is well known as the premier supplier of a variety of lighting products. The SATCO brand of light bulbs, electrical accessories, lighting hardware, and glassware are primarily sold through its 8,000 retail lighting showrooms and electrical distributors.
Under the Satco brand, the company's product categories include incandescent, halogen, fluorescent, HID, and LED lamps as well as hundreds of styles of builder-oriented lighting fixtures, track lighting, and lamps through its showroom and electrical distributor channels. In addition, Satco offers lighting and electrical components for the retail, commercial, and manufacturing trade as well as consumer products such as night lights, desk lamps, and surge protectors.
NUVO Lighting evolved from Satco's venerable understanding of the light source.  How light creates a mood, how it lifts a space, how it sets a tone, creates a path, and influences motion.
Nuvo decorative fixures appreciate the intention of light.
With a broad and exciting range of designs and a selection of over 3000 pieces, the NUVO line encompasses styles from Urban Farmhouse, Geometric, 70s Chic, Mid-Century Modern,  Vintage Glass, Mixed Media, Classic Contemporary, Traditional and more.
Quality manufactured with the attributes and flexibility you need to accommodate any project, at a value that never is outdated.
Nuvo is "Inspired by light."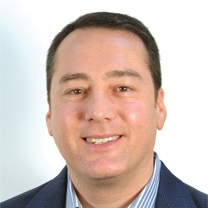 Below you will find important information and material about STARFISH by SATCO,or follow the link to the STARFISH website.STARFISH™ is a simple, scalable, smart lighting solution updated Apri 2, 2021Brian Brandes SVP of Product Development at SATCOBrian is interviewed...
read more