Nuvo Lighting
Founded in 1966, Satco is well known as a premier supplier of a variety of lighting products. The SATCO brand of light bulbs, electrical accessories, lighting hardware and glassware are primarily sold through its 8,000 retail lighting showrooms and electrical distributors.
On June 23, 2005, Satco launched a new division – Nuvo Lighting. The company's first introductions were featured in a 242 page catalog. More than 1500 new items were presented.
Nuvo Lighting is uniquely, poised to become one of the industry's leaders. With the sales and distribution resources of Satco Products and the continued offering of finely conceived, well crafted products that deliver style, value and quality – Nuvo is a name that will become synonymous with lighting.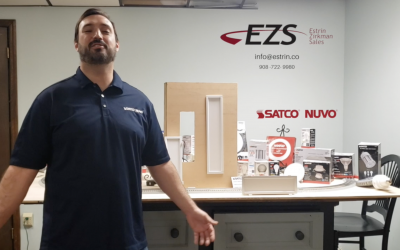 Joe explains the SATCO Linear recessed LED lighting system with color choice technology. This video also shows how easy it is to install this product with the supplied template. Say Hi To Joe! Click Image To Download Spec Sheet.
read more