We have discovered a trend in lighting design and that is that clients do not want me too looks!
Innovations Lighting offers customizable options that your showroom needs and your clients want.
We are reviewing both the custom cord program and the Franklin Collection. You will find the videos below that demonstrate how easy it is to have over 10,000 different fixtures with the available style, finish, and shade options.
We all want to have it our way. Now your design intent is free to include the lights you want, it is time to think out of the box with the products offered by Innovations lighting.
This urban restoration style has no indication that it's popularity will diminish  in New York or New Jersey and did you know that INNOVATIONS is a local New York Comapany? Time to buy local!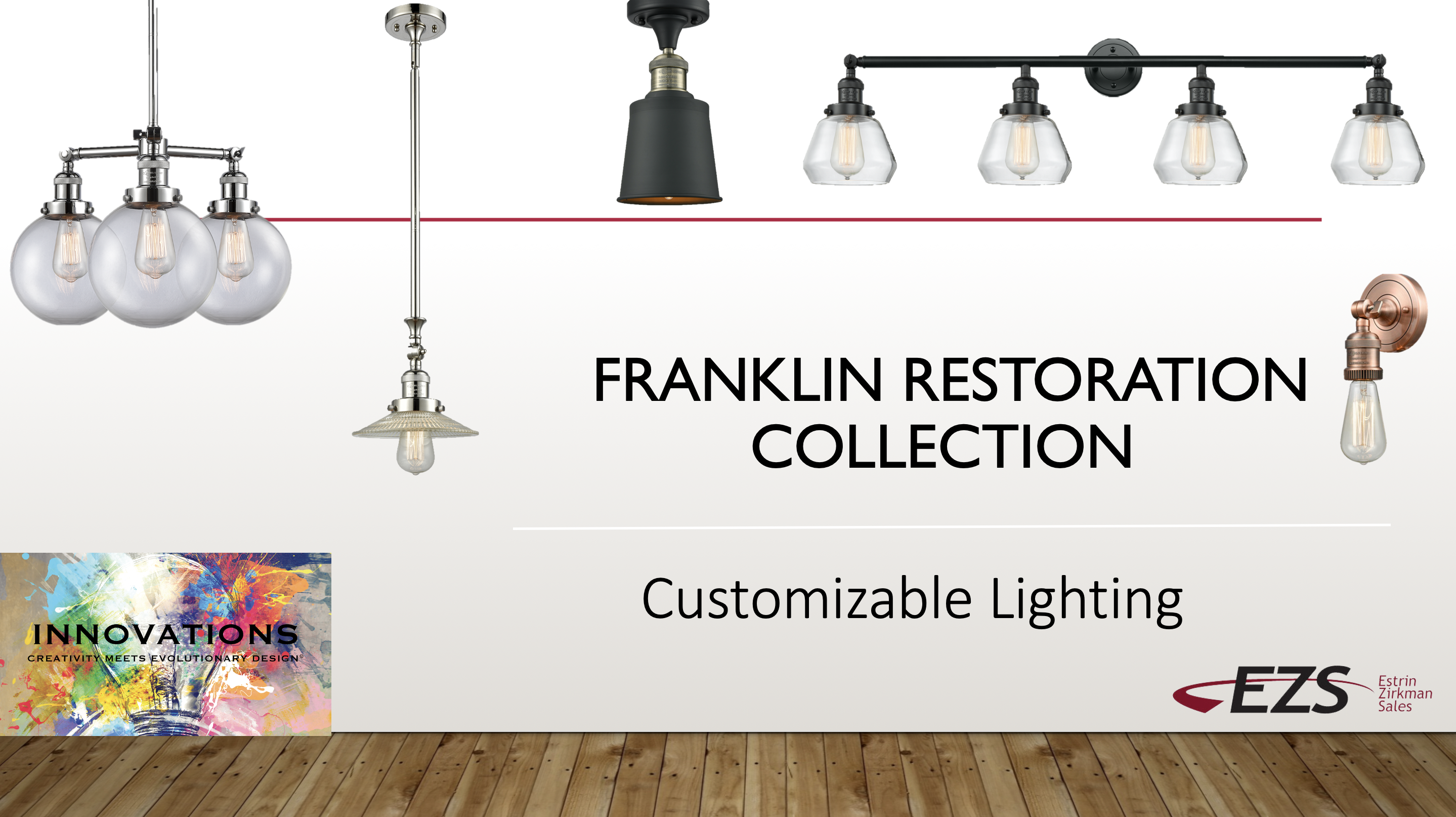 Let's not forget about the INNOVATIONS Custom Cord Program. The details can be found here! We also have a video about the program below.